Auctions
>
MASTERPIECE: Brett Whiteley Yellow 1975
MASTERPIECE: Brett Whiteley Yellow 1975
PAA012 | 10 October 2023 | Private Auction | 5.00PM
Sale Number: PAA012
MASTERPIECE: Brett Whiteley Yellow 1975
Smith & Singer were honoured to present Brett Whiteley's exceptional masterpiece Yellow 1975 for private auction on Tuesday 10 October 2023.
Achieving $3,250,000, the fourth highest price ever paid for a Whiteley at auction, we were particularly delighted to be entrusted with the sale of Yellow, a masterpiece in Brett Whiteley's oeuvre and a key composition within the history and development of landscape painting in Australia.
Included in Brett Whiteley's solo exhibition at Bonython Art Gallery, Sydney, in 1975, the work immediately received rapturous reviews:
'The River is the third theme he explores and from this comes perhaps the most beautiful painting in the show. Titled Yellow, it is the image of a curving white river splitting the space of a yellow background punctuated by tall blue cypress trees. In the foreground a pond plays host to a white-necked crane and a timid brown rabbit. The painting is one of Whiteley's most lyric and poetic works to date.' (Sandra McGrath, 'Whiteley's Homage to Matisse', The Australian, Sydney, 25 October 1975, p. 26)
Yellow was acquired by the vendors from its initial exhibition in 1975 and remained hidden from public view for almost half a century. Reproduced here for the first time in colour and in its full glory, the re-emergence of Yellow is a cause for celebration.
PRIVATE AUCTION
10 October l 5.00 PM
EXHIBITION BY APPOINTMENT ONLY
Melbourne

14-16 Collins Street
MELBOURNE VIC 3000
Tel: +61 (0)3 9508 9900
[email protected]

FRIDAY 22 SEPTEMBER -

WEDNESDAY 27 SEPTEMBER

Sydney

30 Queen Street
WOOLLAHRA NSW 2025
Tel: +61 (0)2 9302 2402
[email protected]

THURSDAY 5 OCTOBER –

TUESDAY 10 OCTOBER
Geoffrey Smith

Chairman

Australian & International Art
Melbourne | Sydney
T: +61 (0)3 9508 9900
T: +61 (0)2 9302 2402
E: Geoffrey Smith

Gary Singer

Chief Executive Officer

Australian & International Art
Melbourne | Sydney
T: +61 (0)3 9508 9900
T: +61 (0)2 9302 2402
E: Gary Singer
CONTACT INFORMATION +
Specialists

Geoffrey Smith

Chairman

Australian & International Art
Melbourne | Sydney
T: +61 (0)3 9508 9900
T: +61 (0)2 9302 2402
E: Geoffrey Smith

Gary Singer

Chief Executive Officer

Australian & International Art
Melbourne | Sydney
T: +61 (0)3 9508 9900
T: +61 (0)2 9302 2402
E: Gary Singer
Auction Results & Details
Sale Total: Total Sale Figure $3,190,909 (Included Premium)
EXHIBITION TIMES

+
VIEWING BY APPOINTMENT ONLY
MELBOURNE
14-16 COLLINS STREET, MELBOURNE
Tel: +61 (0)3 9508 9900
[email protected]
FRIDAY 22 SEPTEMBER -
WEDNESDAY 27 SEPTEMBER
SYDNEY
30 QUEEN STREET, WOOLLAHRA
Tel: +61 (0)2 9302 2402
[email protected]
THURSDAY 5 OCTOBER –
TUESDAY 10 OCTOBER
---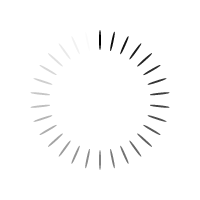 © Wendy Whiteley/Copyright Agency, 2023
1
BRETT WHITELEY
1939-1992
Yellow 1975
Estimate $2,500,000 - $3,500,000 Lot Sold: $3,190,909 (including buyer's premium)