Auctions
>
MASTERPIECE: Brent Harris Grotesquerie (Le Regarder) (2002)
MASTERPIECE: Brent Harris Grotesquerie (Le Regarder) (2002)
PAA009 | 6 December 2021 | Private Auction | 6.00PM
Sale Number: PAA009
MASTERPIECE: Brent Harris Grotesquerie (Le Regarder) (2002)
Grotesquerie (Le Regarder) (2002) by renowned contemporary artist, Brent Harris, will be offered by private auction at Smith & Singer on Monday 6 December 2021.
Grotesquerie (Le Regarder) (2002) belongs to one of Harris' most celebrated series – Grotesquerie – largely produced between 2001 and 2002 and with further compositions completed between 2008 and 2009. The series includes twenty-six paintings, over one hundred drawings and three sets of prints. In the 2006 survey exhibition catalogue Just a Feeling: Brent Harris, Selected Works 1987-2005, in which Grotesquerie (Le Regarder) featured on the cover, the series was described as 'the most extensive and by far the darkestgroup of works produced to date.'
To arrange a private viewing in Melbourne and Sydney please contact our specialists below.
PRIVATE AUCTION
6 DECEMBER l 6.00 PM
EXHIBITION BY APPOINTMENT ONLY
Melbourne

14-16 Collins Street
MELBOURNE VIC 3000
Tel: +61 (0)3 9508 9900
[email protected]

THURSDAY 25 NOVEMBER

Sydney

30 Queen Street
WOOLLAHRA NSW 2025
Tel: +61 (0)2 9302 2402
[email protected]

THURSDAY 2 DECEMBER –

MONDAY 6 DECEMBER
CONTACT INFORMATION +
Specialists

Geoffrey Smith

Chairman

Australian & International Art
Melbourne | Sydney
T: +61 (0)3 9508 9900
T: +61 (0)2 9302 2402
E: Geoffrey Smith

Gary Singer

Chief Executive Officer & Director

Australian & International Art
Melbourne | Sydney
T: +61 (0)3 9508 9900
T: +61 (0)2 9302 2402
E: Gary Singer

Emily Walker

Administrator

Australian & International Art
Melbourne
T: +61 (0)3 9508 9900
E: Emily Walker

David Mackay

Gallery Manager

Sydney
T: +61 (0)2 9302 2402
E: David Mackay
EXHIBITION TIMES

+
VIEWING BY APPOINTMENT ONLY
MELBOURNE
14-16 COLLINS STREET, MELBOURNE
Tel: +61 (0)3 9508 9900
[email protected]
THURSDAY 25 NOVEMBER
10AM - 3PM
SYDNEY
30 QUEEN STREET, WOOLLAHRA
Tel: +61 (0)2 9302 2402
[email protected]
THURSDAY 2 DECEMBER –
MONDAY 6 DECEMBER
10AM - 5PM
---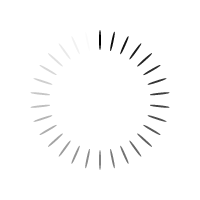 © Brent Harris