Auctions
>
MASTERPIECE: Brett Whiteley The Arrival – A Glimpse in the Botanical Gardens 1984
MASTERPIECE: Brett Whiteley The Arrival – A Glimpse in the Botanical Gardens 1984
PAA006 | 13 October 2020 | Private Auction | 6.30PM
Sale Number: PAA006
MASTERPIECE: Brett Whiteley The Arrival – A Glimpse in the Botanical Gardens 1984
Smith & Singer is honoured to present Brett Whiteley's The Arrival – A Glimpse in the Botanical Gardens 1984, within our forthcoming private auction on Tuesday 13 October 2020.
Whiteley is widely and appropriately celebrated as one of Australia's great cultural identities. He was both a charismatic artist pop star and a phenomenally gifted draughtsman and painter, whose versatile and expansive oeuvre encompasses a wide range of media and subjects. The resplendent The Arrival – A Glimpse in the Botanical Gardens 1984, continues the artist's long-held commitment to, and celebration of, avian iconography within the Australian landscape. Unlike earlier compositions, where subjects were placed against an anonymous or generic background, here Whiteley places the plump, white-breasted bird in a Moreton Bay Fig tree in The Royal Botanic Garden Sydney.
Formerly on loan to the Art Gallery of New South Wales, Sydney, and on display at the Brett Whiteley Studio since 2015, the painting hails from the collection of the respected dealer Denis Savill, having formerly been owned by the renowned collector and patron, Dr Peter Elliott AM.
PRIVATE AUCTION
13 OCTOBER 2020 l 6.30 PM
EXHIBITION BY APPOINTMENT ONLY
Sydney

30 Queen Street
WOOLLAHRA NSW 2025
Tel: +61 (0)2 9302 2402
[email protected]

WEDNESDAY 7 OCTOBER –

TUESDAY 13 OCTOBER
CONTACT INFORMATION +
Specialists

Geoffrey Smith

Chairman

Australian & International Art
Melbourne | Sydney
T: +61 (0)3 9508 9900
T: +61 (0)2 9302 2402
E: Geoffrey Smith

Gary Singer

Chief Executive Officer & Director

Australian & International Art
Melbourne | Sydney
T: +61 (0)3 9508 9900
T: +61 (0)2 9302 2402
E: Gary Singer

Fiona Hayward

Senior Specialist

Australian & International Art
Melbourne
T: +61 (0)3 9508 9900
E: Fiona Hayward

Brett Ballard

Senior Specialist

Australian & International Art
Sydney
T: +61 (0)2 9302 2402
E: Brett Ballard

Liza Hallam

Administrator

Australian & International Art
Melbourne
T: +61 (0)3 9508 9900
E: Liza Hallam
Auction Results & Details
Sale Total: Total Sale Figure (including premium + GST ) $1,656,250
EXHIBITION TIMES

+
EXHIBITION BY APPOINTMENT ONLY
SYDNEY
30 QUEEN STREET, WOOLLAHRA
Tel: +61 (0)2 9302 2402
[email protected]
WEDNESDAY 7 OCTOBER –
TUESDAY 13 OCTOBER
---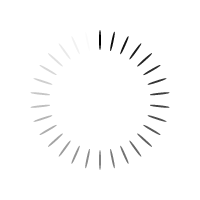 © Wendy Whiteley
1
BRETT WHITELEY
1939-1992
The Arrival – A Glimpse in the Botanical Gardens 1984
Estimate $900,000 - $1,200,000 Lot Sold: $1,656,250 (including buyer's premium)