Auctions
>
SMITH & SINGER ONLINE – BANKSY: Love Is In The Air (2003)
SMITH & SINGER ONLINE – BANKSY: Love Is In The Air (2003)
IA001 | 4 May 2021 - 13 May 2021 | Bidding Closed 10 pm (AEST), 13 May 2021
Sale Number: IA001
SMITH & SINGER ONLINE
BANKSY: Love Is In The Air (2003)
The inaugural, stand-alone SMITH & SINGER ONLINE auction of Banksy's iconic, Love Is In The Air (2003) has set a new Australian auction record for the artist at $184,091.
The right to protest is considered one of the hallmarks of democracy. From the American War of Independence to the Berlin Wall, protest represents discourse, dissent, change. Embodying this, Banksy's paintings, prints and political gestures are subtly on point, with a hammer blow to authority and middle finger to art-world pretension. The artist's irresistible ascent is a matter of hit and run. Choosing walls and locations whose meaning he will invert is part of his iconoclasm. His strike into these spaces is about change and movement.
Offered over 17 years since the original image was created, Love Is In The Air is now imbued with the struggles and protests of our society since that time – from Black Lives Matter to Women's Justice, Environmental and Climate Crisis to Brexit – and will continue to be one of the artist's most enduring images.
ONLINE
OPEN 4 MAY 2021, 10 AM (AEST)
CLOSE 13 MAY 2021, 10 PM (AEST)
CONTACT INFORMATION +
Specialists

Geoffrey Smith

Chairman

Australian & International Art
Melbourne | Sydney
T: +61 (0)3 9508 9900
T: +61 (0)2 9302 2402
E: Geoffrey Smith

Gary Singer

Chief Executive Officer

Australian & International Art
Melbourne | Sydney
T: +61 (0)3 9508 9900
T: +61 (0)2 9302 2402
E: Gary Singer

Brett Ballard

Senior Specialist

Australian & International Art
Sydney
T: +61 (0)2 9302 2402
E: Brett Ballard

Emily Walker

Administrator

Australian & International Art
Melbourne
T: +61 (0)3 9508 9900
E: Emily Walker
Auction Results & Details
Sale Total: Total Sales Figure (Including Premium) $184,091
EXHIBITION TIMES

+
EXHIBITION BY APPOINTMENT ONLY
SYDNEY
30 QUEEN STREET, WOOLLAHRA
Tel: +61 (0)2 9302 2402
[email protected]
---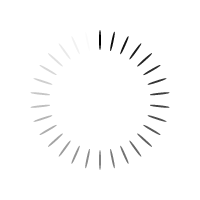 1
BANKSY
born 1974
Love Is In The Air (2003)
Estimate $100,000 - $150,000 Lot Sold: $184,091 (including buyer's premium)