Auctions
>
KELLY'S KELLYS: A Selection of Works from the Private Collection of John Kelly
KELLY'S KELLYS: A Selection of Works from the Private Collection of John Kelly
AUEX028 | 14 September 2021 - 6 October 2021 | Melbourne |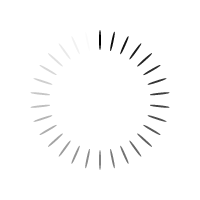 JOHN KELLY born 1965 Labyrinth 2001
synthetic polymer paint, watercolour and pencil on paper, © Courtesy of John Kelly
$8,500
Sale Number: AUEX028
KELLY'S KELLYS: A Selection of Works from the Private Collection of John Kelly
Smith & Singer are delighted to present a bespoke exhibition of sculptures and works on paper from the private collection of internationally renowned Australian artist, John Kelly. Kelly has enjoyed a wide and varied career, establishing a unique and distinguished style which has garnered significant acclaim throughout the world.
Kelly's monumental sculptures have been featured on the Champs Elysées, Paris, in Les Champs de la Sculpture (1999), in Monte Carlo, at La Parade des Animaux (2002), and at The Goodenough Trust, Mecklenburgh Square, London (2005), Glastonbury Festival, Somerset (2005 and 2007), The Hague (2007) and in Melbourne Docklands (2001 to present). Kelly's three-dimensional work was also highlighted in the Guangzhou Triennale (2008), the Goteborg Biennale (2011) and in the Fleurieu Art Prize, Anne & Gordon Samstag Museum of Art, Adelaide (2016). More recently, a 5.5 m public commission titled Man Lifting Cow 2016 was unveiled by Brimbank City Council in Sunshine to critical and public acclaim, while in 2019, the Yale Center for British Art (USA) acquired a major 'Dobell's Cows' painting from 2000 for their permanent collection, following an exhibition that year.
KELLY'S KELLYS: A Selection of Works from the Private Collection of John Kelly features 21 compositions by the artist and will be available for purchase online from 14 September – 6 October 2021.
CONTACT INFORMATION +
Specialists

Geoffrey Smith

Chairman

Australian & International Art
Melbourne | Sydney
T: +61 (0)3 9508 9900
T: +61 (0)2 9302 2402
E: Geoffrey Smith

Gary Singer

Chief Executive Officer & Director

Australian & International Art
Melbourne | Sydney
T: +61 (0)3 9508 9900
T: +61 (0)2 9302 2402
E: Gary Singer

Emily Walker

Administrator

Australian & International Art
Melbourne
T: +61 (0)3 9508 9900
E: Emily Walker

David Mackay

Gallery Manager

Sydney
T: +61 (0)2 9302 2402
E: David Mackay
Auction Results & Details
---