Important Australian Art
AU0816 | 16 August 2017 | Sydney | 6.30 pm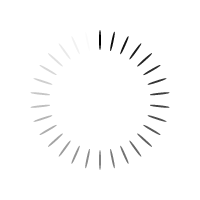 ARTHUR BOYD 1920-1999 Moby Dick Hill (1949). Sold for $1,220,000 August 2017. © The Estate of Arthur Boyd. Licenced by VISCOPY Ltd, Australia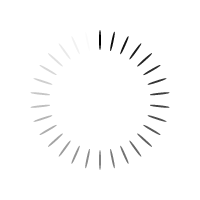 BRETT WHITELEY 1939-1992 The Drought Crow: Sloping Up on the Olgas 1 (Up Front and Outback) 1984-1985. Sold for $1,024,800 August 2017. © Wendy Whiteley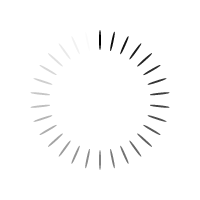 CHARLES BLACKMAN born 1928 Suite 1961. Sold for $305,000 August 2017. © Charles Blackman. Licensed by VISCOPY Ltd, Australia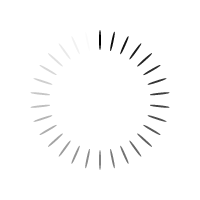 RUSSELL DRYSDALE 1912-1981 Boy with a Lizard (1966). Sold for $536,800 August 2017. © The Estate of Russell Drysdale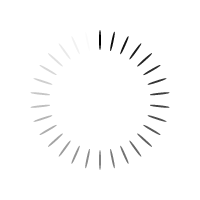 JOHN PERCEVAL 1923-2000 French Nuns 1948. Sold for $451,400 August 2017. © The Estate of John Perceval. Licensed by VISCOPY Ltd, Australia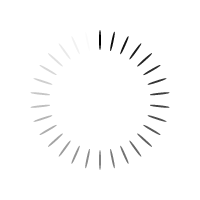 FRED WILLIAMS 1927-1982 Mernda (1972). Sold for $244,000 August 2017. © The Estate of Fred Williams. Licensed by VISCOPY Ltd, Australia
Sale Number: AU0816
Outstanding results were achieved at Sotheby's Australia's August sale of Important Australian Art held at the InterContinental Sydney on 16 August. Surveying major stylistic developments, the auction offered rare and prestigious examples of Colonial Art, Naturalism, Impressionism, Post-Impressionism, Modernism, and Abstraction, along with ground-breaking paintings and works on paper by the most influential artistic innovators of historical, modern and contemporary Australian art. With 97 works of art on offer, the sale realised $11.3 million with clearance rates of 125.4% by value.
The ground-breaking painting by Arthur Boyd, Moby Dick Hill (1949) sold for $1,220,000 becoming the third highest priced work by the artist at auction. Sotheby's Australia now hold the five highest auction results for the artist.
E. Phillips Fox's impressionist masterpiece Monastery, San Lazzaro (1907) debuted for auction last night and became the new auction record for the artist at $1,061,400 nearly doubling the existing record. Elioth Gruner's Silver Sands (Bondi) 1918 exceeded its high estimate selling for $244,000 setting a new auction record for the artist.
Exceptional prices were also achieved for Rick Amor, William Dobell, Russell Drysdale, John Perceval, Jeffrey Smart and Brett Whiteley.
CONTACT INFORMATION +
Specialists

Geoffrey Smith

Chairman

Australian & International Art
Melbourne | Sydney
T: +61 (0)3 9508 9900
T: +61 (0)2 9302 2402
E: Geoffrey Smith

Gary Singer

Chief Executive Officer

Australian & International Art
Melbourne | Sydney
T: +61 (0)3 9508 9900
T: +61 (0)2 9302 2402
E: Gary Singer

Fiona Hayward

Senior Specialist

Australian & International Art
Melbourne
T: +61 (0)3 9508 9900
E: Fiona Hayward

Brett Ballard

Senior Specialist

Australian & International Art
Sydney
T: +61 (0)2 9302 2402
E: Brett Ballard

Sally Upjohn

Administrator

Australian & International Art
Melbourne
T: +61 (0)3 9508 9900
E: Sally Upjohn

Liza Hallam

Administrator

Australian & International Art
Melbourne
T: +61 (0)3 9508 9900
E: Liza Hallam
Auction Results & Details
Sale Total: $11,314,890 including buyer's premium
EXHIBITION TIMES

+
EXHIBITION
MELBOURNE | LEVEL 9, 41 EXHIBITION STREET, MELBOURNE
WED. 2 AUG 17 | 10 AM - 5 PM AEST
THU. 3 AUG 17 | 10 AM - 5 PM AEST
FRI. 4 AUG 17 | 10 AM - 5 PM AEST
SAT. 5 AUG 17 | 10 AM - 5 PM AEST
SUN. 6 AUG 17 | 10 AM - 5 PM AEST
SYDNEY | 30 & 34 QUEEN STREET, WOOLLAHRA
THU. 10 AUG 17 | 10 AM - 5 PM AEST
FRI. 11 AUG 17 | 10 AM - 5 PM AEST
SAT. 12 AUG 17 | 10 AM - 5 PM AEST
SUN. 13 AUG 17 | 10 AM - 5 PM AEST
MON. 14 AUG 17 | 10 AM - 5 PM AEST
TUE. 15 AUG 17 | 10 AM - 5 PM AEST
WED. 16 AUG 17 | 10 AM - 5 PM AEST
---